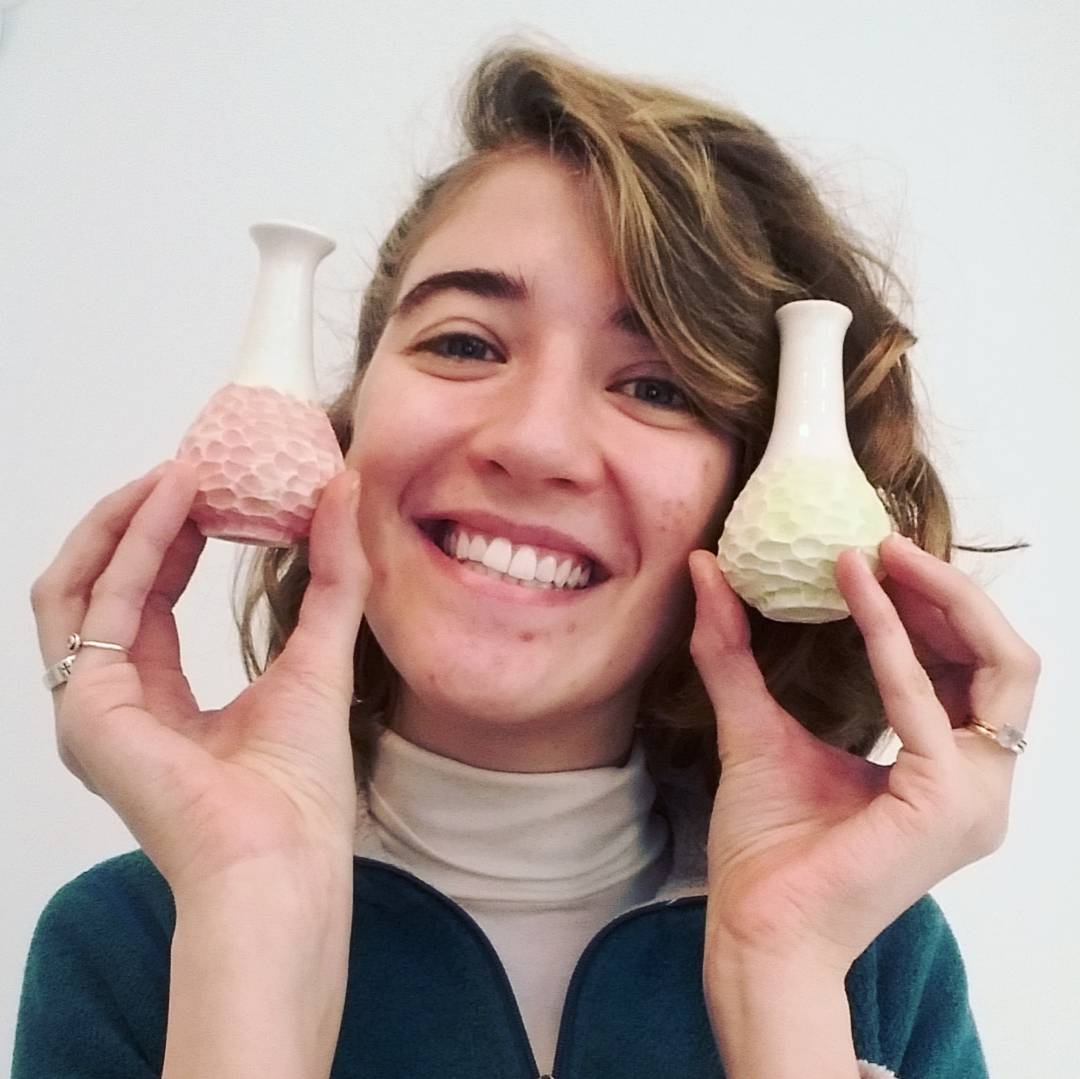 Hello! I am a ceramicist working from my studio in Scotland. My pots are all hand thrown porcelain and decorated with coloured underglazes. I studied Contemporary Crafts at Falmouth University with a focus on ceramics and glass and have continued working with ceramics since graduating in 2016. You can see some of my previous work in the Past Work section.
My work at the moment focuses on texture, surface decoration and clean designs. I find texture to be an incredibly important part of ceramics because I feel pots are meant to be touched! I experiment with different textures using the clay itself, carving, sanding, drawing, and glazing. I am drawn to pots with elegant and simple shapes and colour! My focus is on material more than anything else, exploring porcelain!
If you are interested in seeing me in action and keeping up to date with my work check out my instagram
sarah.c.crafty
and my Facebook Page
Sarah Koetsier-Ceramics
Contact me at sarahckoetsier@gmail.com if there is a particular pot you are after or a commission you would be interested in proposing. I also sell through craft fairs so watch out for announcements of where I will be!
Stockists:
Sproson Gallery
138 South St, St Andrews KY16 9EQ
The Red Door Gallery
Victoria St, Edinburgh, Scotland.
Craft Centre Leeds
City Art Gallery, The Headrow, Leeds LS1 3AB
Laing Art Gallery
New Bridge St, Newcastle upon Tyne NE1 8AG